The Spirit of Truth is now out of print, and not available online or in bookstores.  I have a few copies on hand until inventory is depleted.  Also, I'm in the process of having another printing, so check back soon.
The Spirit of Truth – Hardback copies SOLD OUT –   Softcover – $14.00 each includes shipping.   Pay through PayPal to sandramackey11@gmail.com.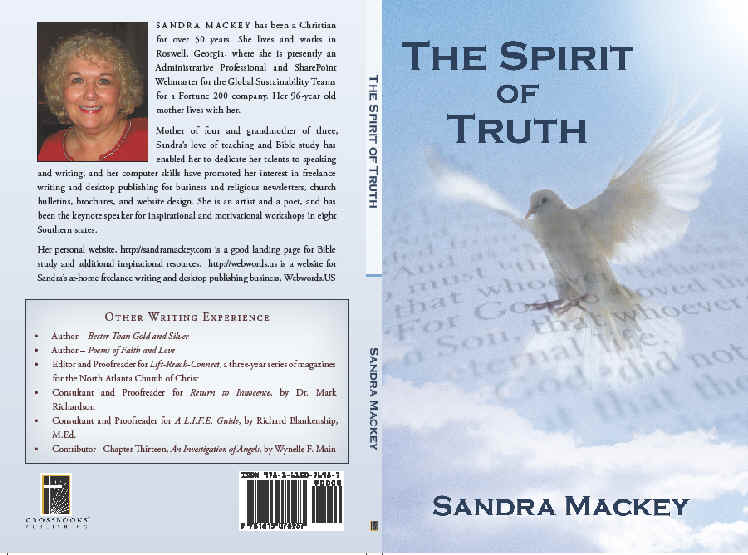 Allow 2 weeks for delivery.  Thank you!  God bless!